Register now, pay later!
Summer 2020 is gearing up to be the best yet! We have some new activities that we are excited to share with you. Register Now to save your spot – Pay Later, no deposit needed!
The First Week of Camp is Cancelled, the New Start Date is Monday, June 29th.
Beth Tfiloh Camps is an incredible Baltimore County Jewish summer camp located on 70-park-like acres in Reisterstown, Maryland. Our staff is powered by dedicated teachers, young adults, and very responsible high school upperclassmen. We offer an incredible range of programs and activities for campers as young as 2 and as old as 15.
Incredible value.
Amazing facilities.
Awesome customer service.
A great place for kids to grow.
A summer camp should be more than a "summer program". Camps should have grass, ballfields, professional staff, dedicated aquatic facilities, and make campers and their parents feel comfortable. We do that. Our 70-park like acres, included door-to-door transportation*, 5 dedicated pool areas, and legendary swim instruction, we are more than just a summer program. Our Baltimore County summer camp is a great place for kids to grow.
 The very best programs deserve the very best facilities.
With 5 pool areas, a SportCourt, huge water slide into the lake, Nature Center and more, our Baltimore County summer camp has it all.
From home to camp and back again. Free door-to-door busing.
For the great majority of campers living in Northwest Baltimore County, including Towson, Lutherville and Timonium, our bus comes as close to your door as possible. Kids attending our summer camp who live in Howard County meet at convenient central locations.
Swim twice every day.
Most of our campers swim twice daily. Once for instruction and another time for fun. We're renown for our aquatics staff.
The best camp ever has the best staff ever.
Lots of camps hire staff, but at B.T. Camps, we are known for hiring teachers for nearly every counselor and instructor position. At our camp, we believe that professionalizing camp by hiring staff with a background in working with children or in the instructional area that they lead makes a huge difference in the camp experience for our campers. We believe that working at camp is not just a summer job, it's an opportunity for impacting young lives, and that is due to dedicated, experienced and a professional staff. We at B.T. Camps provide that supervision for your child year after year.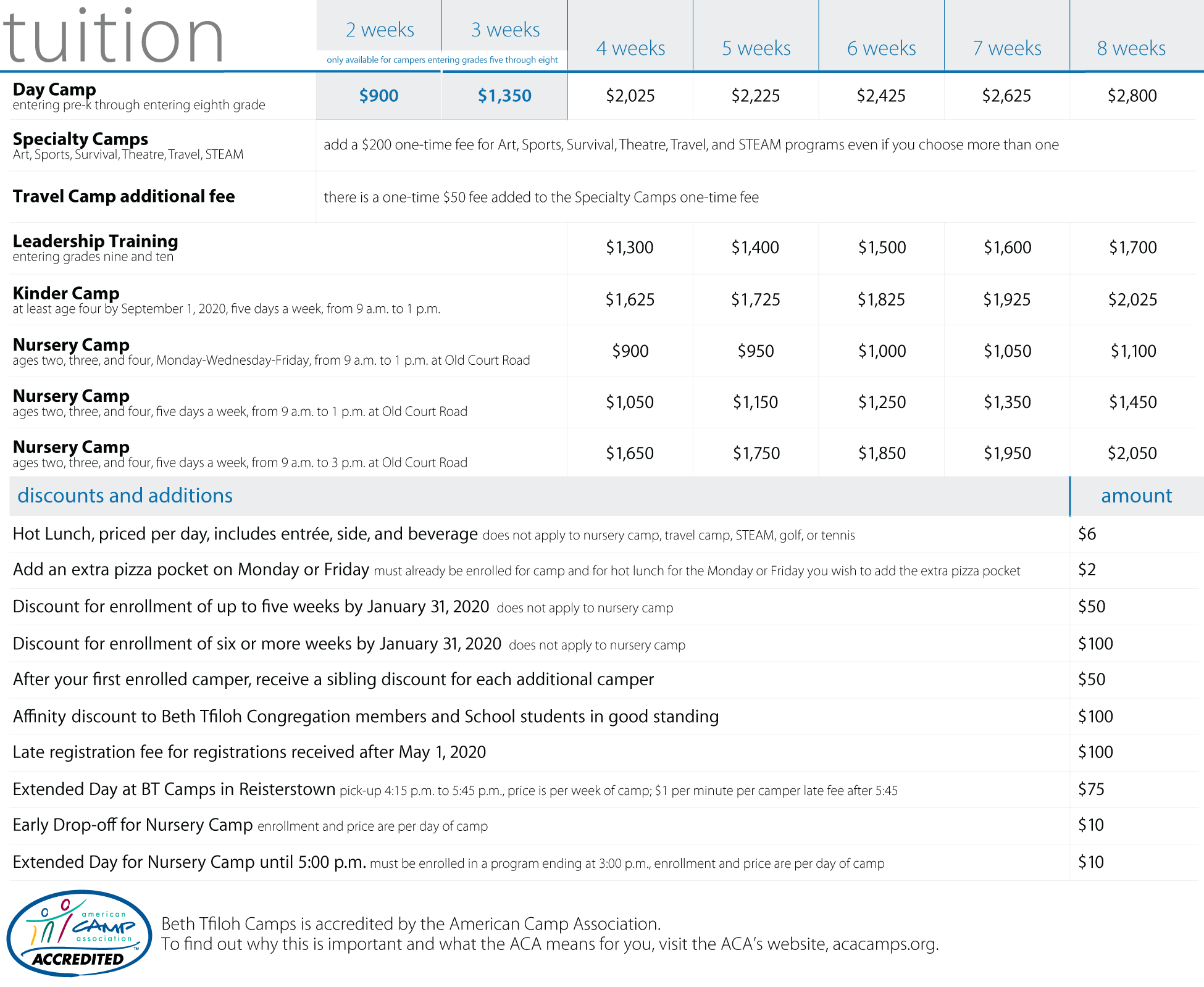 To Register, Choose a Grade Below
Get the most from your summer.
We're a real Baltimore County summer camp.
Summer break will fly by fast. Make the most of your summer by attending a camp that offers a traditional summer camp program on 60 acres of park-like-land with lots of real summer camp activities.